First Fifty, Let's Talk About the Theme
, Ludum Dare, Review
Okay LD-ers, you've actually had quite a long time to think about the theme this time, not just the 48 hours. That said, I've categorized games into 7 categories based on how they examine the "evolution" theme. I'll pick five good games from the fifty that I've played for examples. To clarify: I'm picking games based on whether they represent these categories.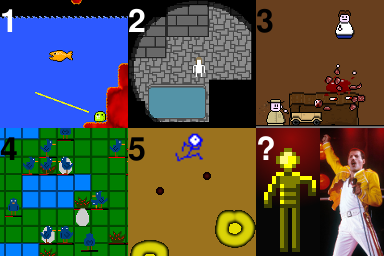 The sixth category is none/background (21/50): for some games, evolution only really appears in the background, and you'll miss it if you don't pay attention to the text that scrolls by. Or evolution isn't relevant to the game at all. I've played a few platformers this time where you just jump to the level end… I think if you can string a few words together you can make a platformer about anything.
And the final category is unique (1/50): games that I feel just don't belong in other categories. The example I have is Vesuvius, which takes a "what does not kill you makes you stronger" approach to the game.
Well, time for bed, then I can play another 50 games…